Pedro and Mikel in a public bathroom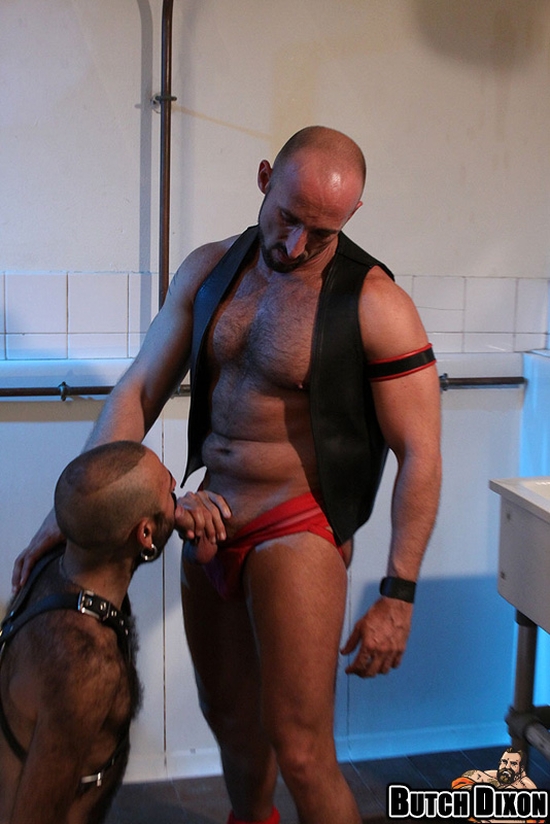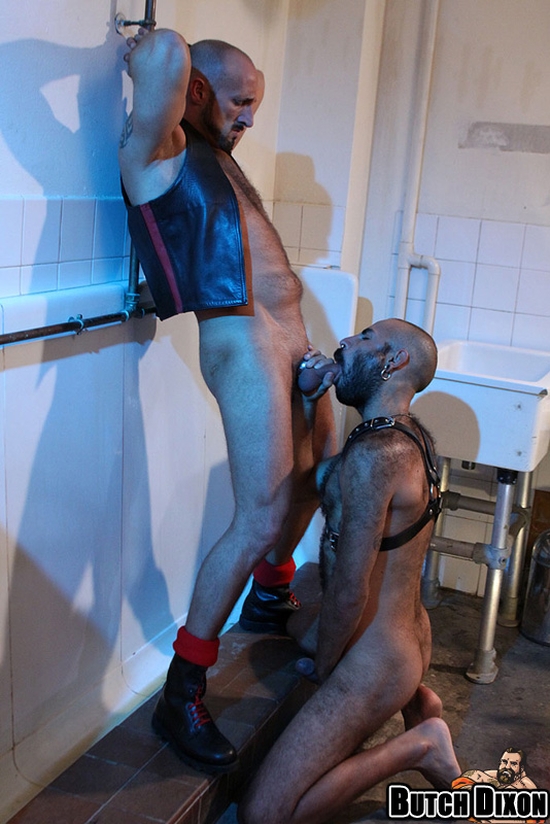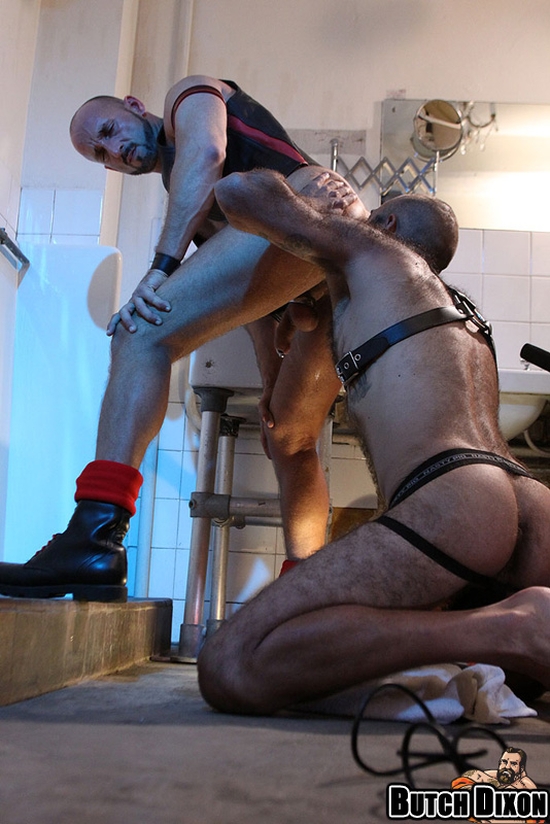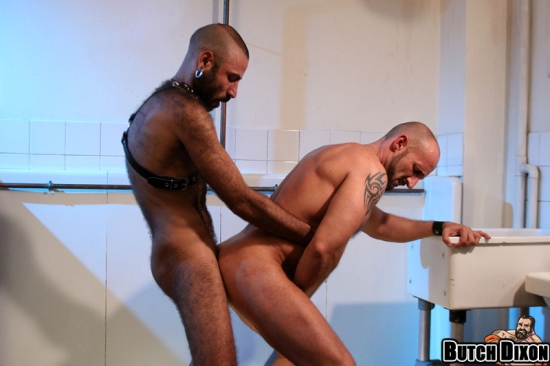 Pedro is pissing at the urinal in a public bathroom when Mikel walks in. Mikel joins Pedro at the urinals and the two men start checking one another out and playing with their cocks. It's not long before sexy, bald hunk Pedro is down on his knees and slobbering all over Mikel's big cock—and it's a whopper with a juicy fat cockhead. Mikel returns the favour and kneels on the floor. This gives us a chance to see just how hairy Mikel is.
He's covered in fur front and back and from his head to his toes. Having satisfied one another orally, Mikel bends Pedro over the washroom sink and starts inching his stiff cock into the Spanish hunk's hungry ass. After loosening Pedro up, Mikel sits down on the bathroom floor, Pedro straddles him and rides his cock. In a few minutes Pedro shoots his load all over Mikel's bare feet, and Pedro's ass pulsing around his cock send Mikel over the edge. He pulls out and creams all over Pedro's ass.
Read our Butch Dixon review or join Butch Dixon and see Pedro and Mikel in the full length movie.
Tags: Butch Dixon, fat cocks, fucking, furry, hairy, sucking