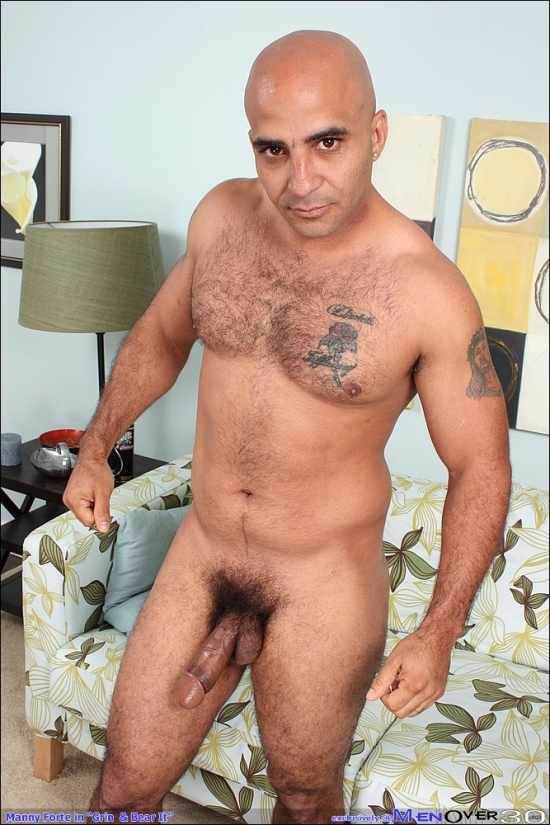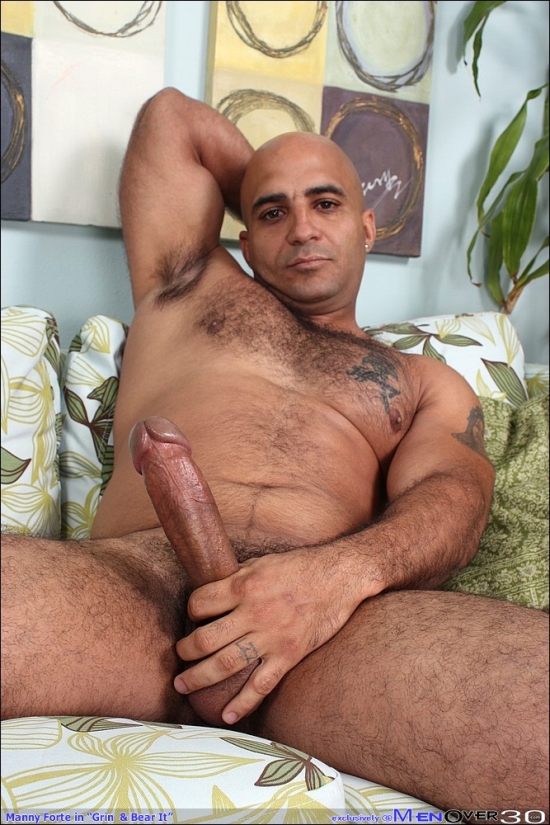 Manny Forte was born in Puerto Rico & raised in New Jersey before drifting south to Florida and the MenOver30.com studio. Here, he is living out his fantasy of letting it all hang out on camera. This fur-covered stud has a lot to show for himself! His pecs are well-defined and covered with just the right amount of fur. He has tattoos on each arm, as well as one on his pec. He starts to grope his chest as his free hand takes a drive down the happy trail into bush land.
There, he finds his cock that's slowly coming to life. He gets on the couch on all fours and starts to play with it, so that we can get a better view of the goods. His ass is covered in hair. He shows off his hole for us while massaging his muscular ass. Manny licks his lips as he looks directly into the camera.
He slowly worships his meat, which is now aching for attention. His smooth balls are pulled up tight beneath his thick shaft as Manny continues to stroke his massive cock. Manny's cock is throbbing by now. All that specialized attention is paying off. As his nuts begin to tighten, Manny slowly picks up his pace. Without much pomp or circumstance, he nuts, sending a glazed cascade spilling over his fist, falling onto his furry floor below.
Read our Men Over 30 review or join Men Over 30 to see Manny stroking his massive cock in the full length movie.