Tim fucks a FleshJack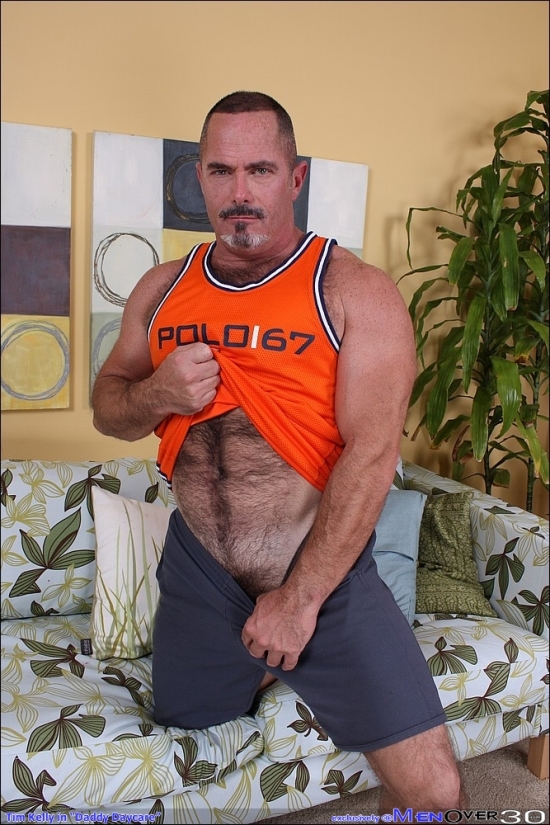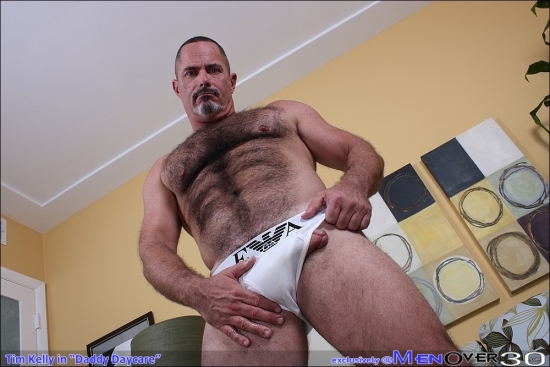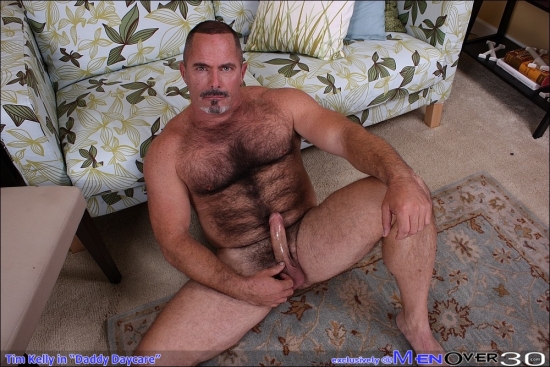 MenOver30.com's makes your "daddy dreams" cum true with this week's tall, fur covered entry: Tim Kelly. In an orange muscle tank, Tim slowly begins his strip tease. He hoists up his guns as he flexes them for us. Tim's dedication at the gym has really paid off and has kept his hairy frame in amazing shape. He pulls off his shorts and is left in a sexy pair of underwear that soon isn't able to contain his growing cock.
He hauls his meat out of his underwear, giving it a few tugs before losing them altogether as well. He sits back on the couch and starts to give his cock the attention it needs. Tim realizes he has options and that maybe his hand could use the day off. He leans over and grabs a Fleshjack on the side table and quickly puts it to good use. He slides his hard dick deep inside and starts jacking off into it.
He slowly pulls the jack off his cock til his cock is almost free, before slowly sliding his meat inside until he's balls deep in it again, rinse, repeat. Tim can't get enough as he strokes his meat with his fist for a bit alternating with more of the jack. Tim then puts the jack into the couch and mounts it like a steed burying his meat deep into its warm embrace.
His muscular ass is on display as he pumps the jack full of dick. That does the trick as Tim spins around, lays back and busts his nut all over his furry abs and navel. Damn, Daddy! …do it again.
Read our Men Over 30 review or join Men Over 30 and watch Tim in the full length movie.
 
Tags: daddy, FleshLight, hairy, jerking off, Men Over 30, solo