Jake Ryder and Jason Torres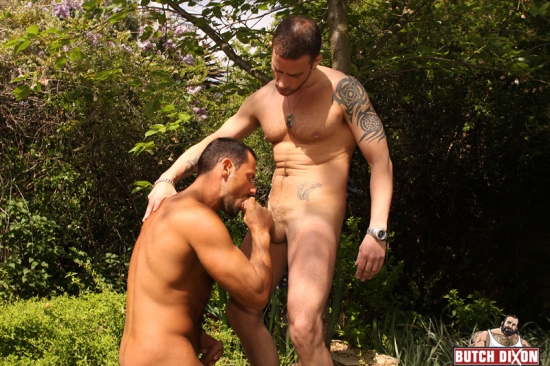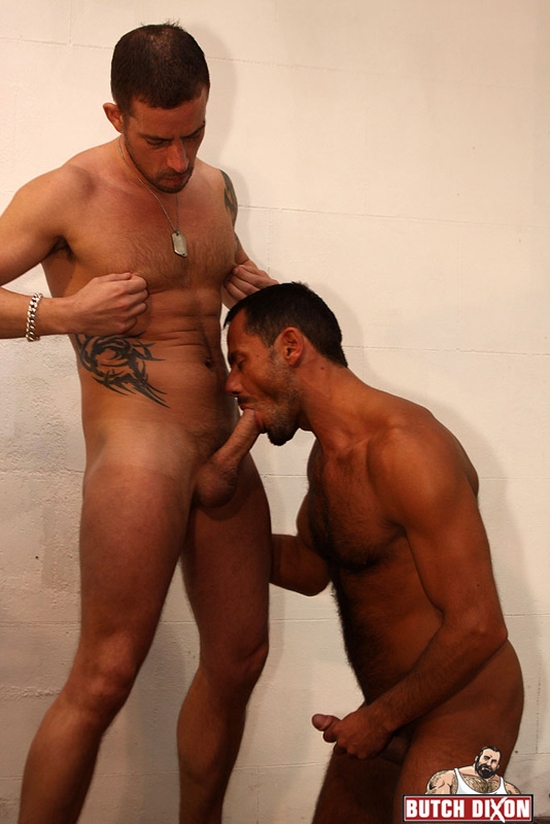 Sexy hairy hunk Jason Torres is out working in the garden when he notices Jake Ryder sneak into his backyard. Jake likes trolling the neighbourhood and looking for hook-up opportunities. Jake rests in the shade, leaning against a tree. Jason puts down his spade and heads for the tree where he and Jake fall into a passionate kissing session. Before long their cocks are out and they're swapping blowjobs.
They strip out of their clothes and lie on the grass, sucking in a 69 position. The guys head to a secluded patio for a little more privacy; and once there, Jake kneels between Jason's legs and jerks his cock while Jason plays with his nipples. Jake finally sprays his cum load all over Jason's hairy belly and chest, and then, the hairy hunk lies back and jerks his cock while Jake plays with his balls. Jason unloads all over himself and Jake disappears as quickly as he arrived.
Tags: blowjobs, Butch Dixon, mature men, older guys, sucking