Dillon Buck fucks Junior Stellano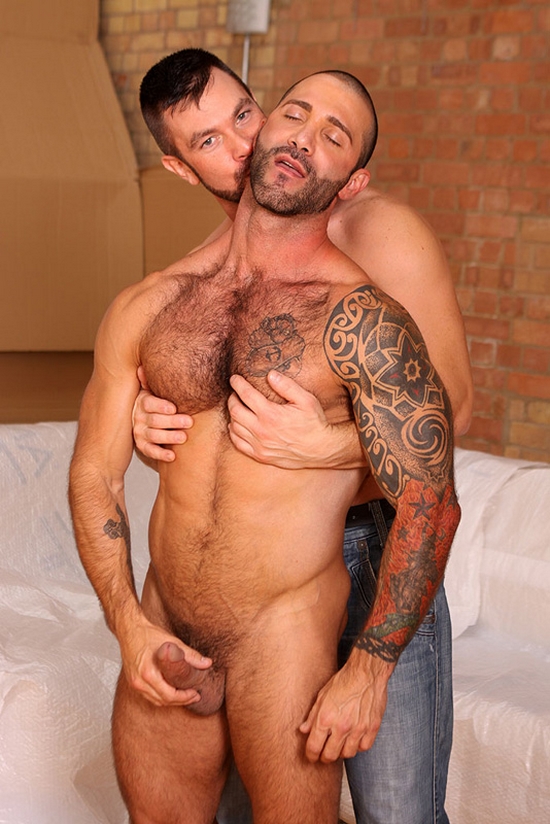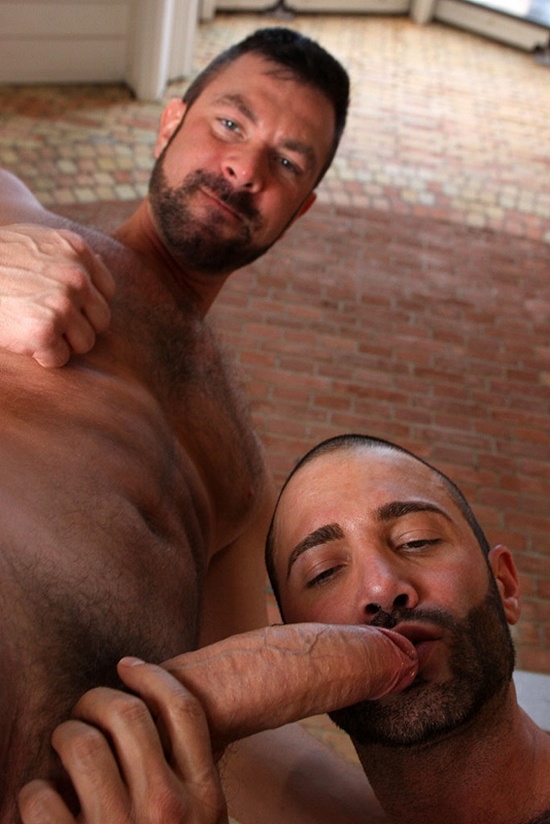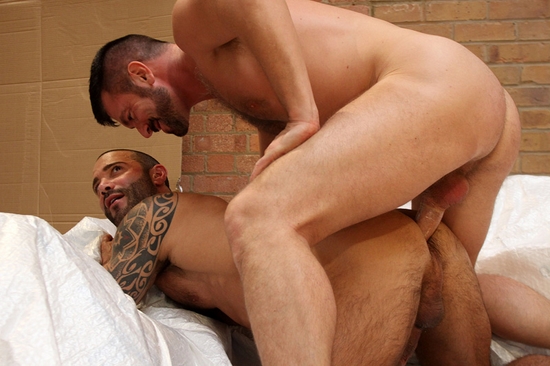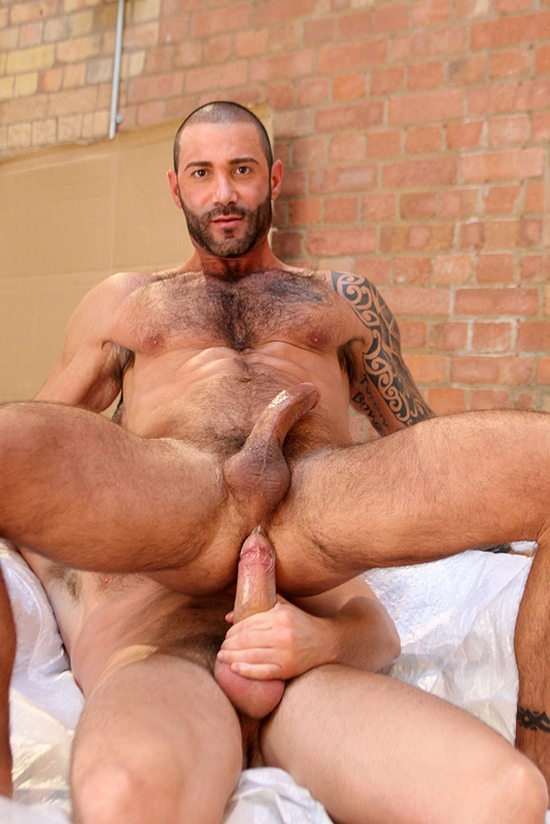 Junior Stellano has arrived to deliver a new sofa, but when the door opens, humpy Dillon Buck is standing in a towel. After Junior wheels the sofa inside and uncrates it, Dillon pats his towel and says, "I should give you a tip, but I have to get my wallet." Junior boldly gropes Dillon's crotch and says, "This tip will do just fine." The two hairy men launch into a passionate kissing session, and then Junior drops to his knees to see how much of Dillon Buck's 9.5-inch cock he can manage to swallow.
He does just fine and deep throat's Dillon right down to the balls. Junior gets down on all fours on the sofa and Dillon chows down on his ass for what seems like an eternity. With Junior's hole well spit-lubed, Dillon starts inching his huge dick inside. "Man, that's a huge dick!" Junior moans. Dillon pounds Junior's ass relentlessly, and you can see how much Junior is loving it.
When Dillon flips Junior over, it's too much for the hairy Italian stud and he creams all over his furry belly. Then Junior kneels down and Dillon plasters a thick load of spunk all over Junior's face with great gobs of jizz dripping down onto his hairy chest.
Tags: big cock, Butch Dixon, fucking, hairy men, sucking